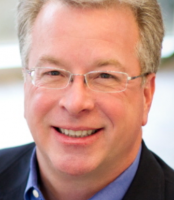 Henry Thomas, who serves as our lead instructor, offers a lifetime of firearms experience and volunteering. As an Eagle Scout, he learned early on to always be prepared and to respect the environment through responsible use and care for our land. Henry is a certified NRA firearms instructor, teaching pistol, shotgun and rifle courses; teaching personal protection inside and outside the home; teaching Refuse to be a Victim to the community; and, is a certified Chief Range Safety Officer and Instructor.
He is a qualified Texas License To Carry Handgun Instructor, qualified Texas School Safety Training Instructor, an Approved Texas LTC online course provider, and licensed Texas Private Security Level III Combined Firearms Instructor. Henry is also a Federal Firearms License dealer with significant experience in selecting firearms, holsters and accessories to fit a person's specific needs.
As a volunteer, Henry has completed multiple programs affiliated with Volunteers in Policing and has volunteered with both municipal and county level law enforcement agencies; is an active member of SkyWarn as a radio operator and storm spotter; is CERT certified and an active member of the Medical Reserve Corps in his home county. Henry also serves as a captain with the Red Cross Disaster Action Team in North Texas.
He holds an Extra Class amateur radio operator license and is active with emergency response holding various FEMA certifications for civilian roles at the national, state and county levels. Henry is also active in the community by giving time and treasure to organizations such as the Miracle League of Frisco, Athlete's in Action, and Coastal Conservation Association. He holds other licenses as a Registered Professional Engineer, Texas Real Estate Broker, Registered Patent Attorney and is a member of the State Bar of California.