If you are using iOS Safari and are experiencing trouble with the auto-play and course advancement; please check your browser setting to enable the auto-play functionality.

Step 1
Go to your browser window.

Step 2
Right click on the address bar at the top to see this menu and select "Setting for This Website"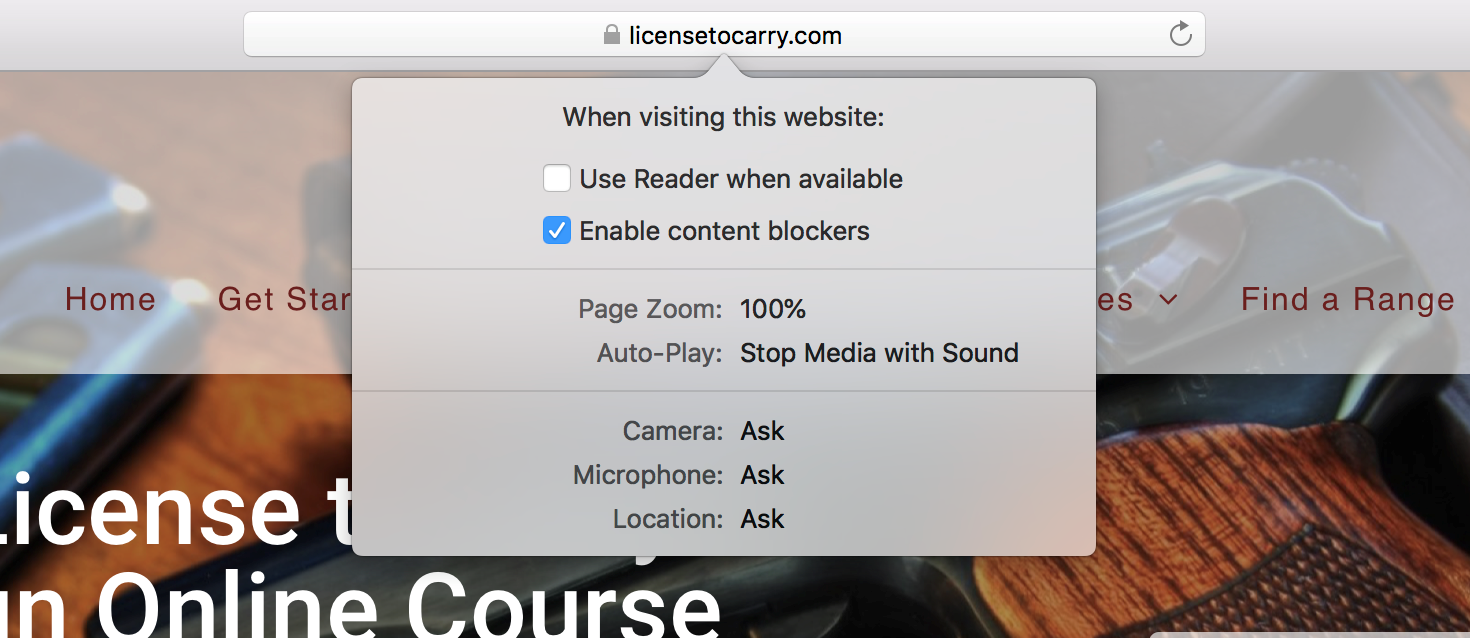 Step 3
Change Auto-Play to "Allow All Auto-Play"
SPECIAL NOTE to iOS and Safari Browser users; please disable "Ask Websites Not to Track Me" and "Prevent Cross-Site Tracking" in your Safari settings.  State regulations require that we track completion of each topic in this course and that the total time is within 4 to 6 hours.  These browser features have been determined to interfere with the tracking and may cause users to not advance after completing a topic.